Head down to Old Colorado City on November 3 from 5-8 PM to watch two of our newest painters in action.  The Squash Blossom is happy to welcome local artist Phil Lear and Nebraskan Mick Shimonek.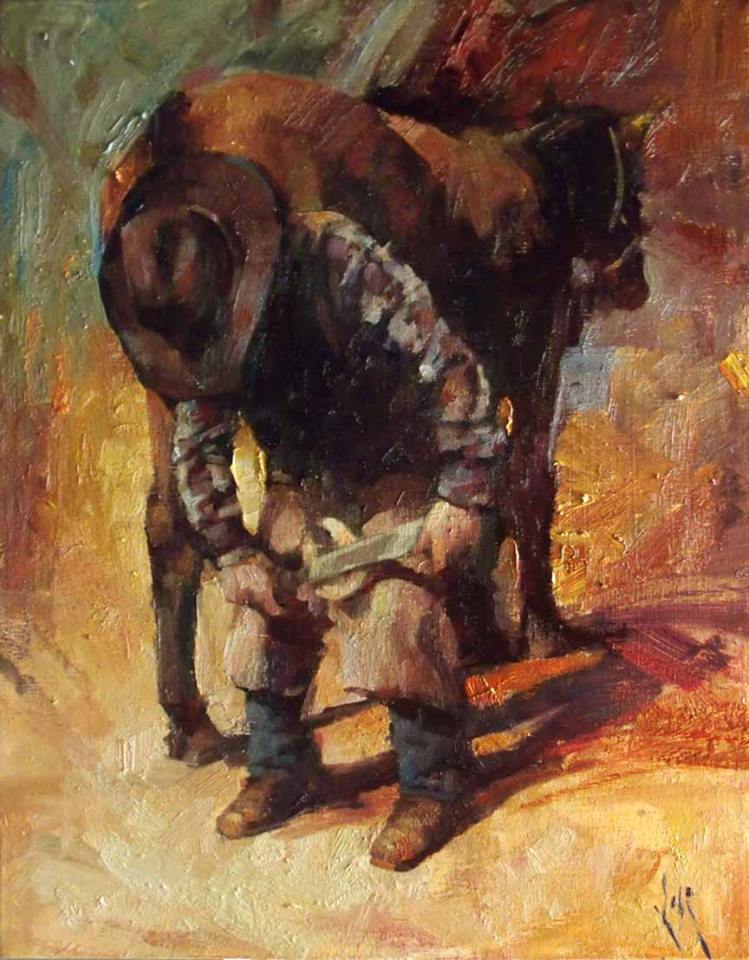 Phil Lear's paintings are inspired by poetry. He says, "There is poetry in everything and the painter – like the poet, or musician, or sculptor – must bring it to attention, because he sees what others oftentimes do not." His paintings are said to have a dream-like quality as he strives to portray his insight into the world around him. The style and brushstroke harmonize with his characters.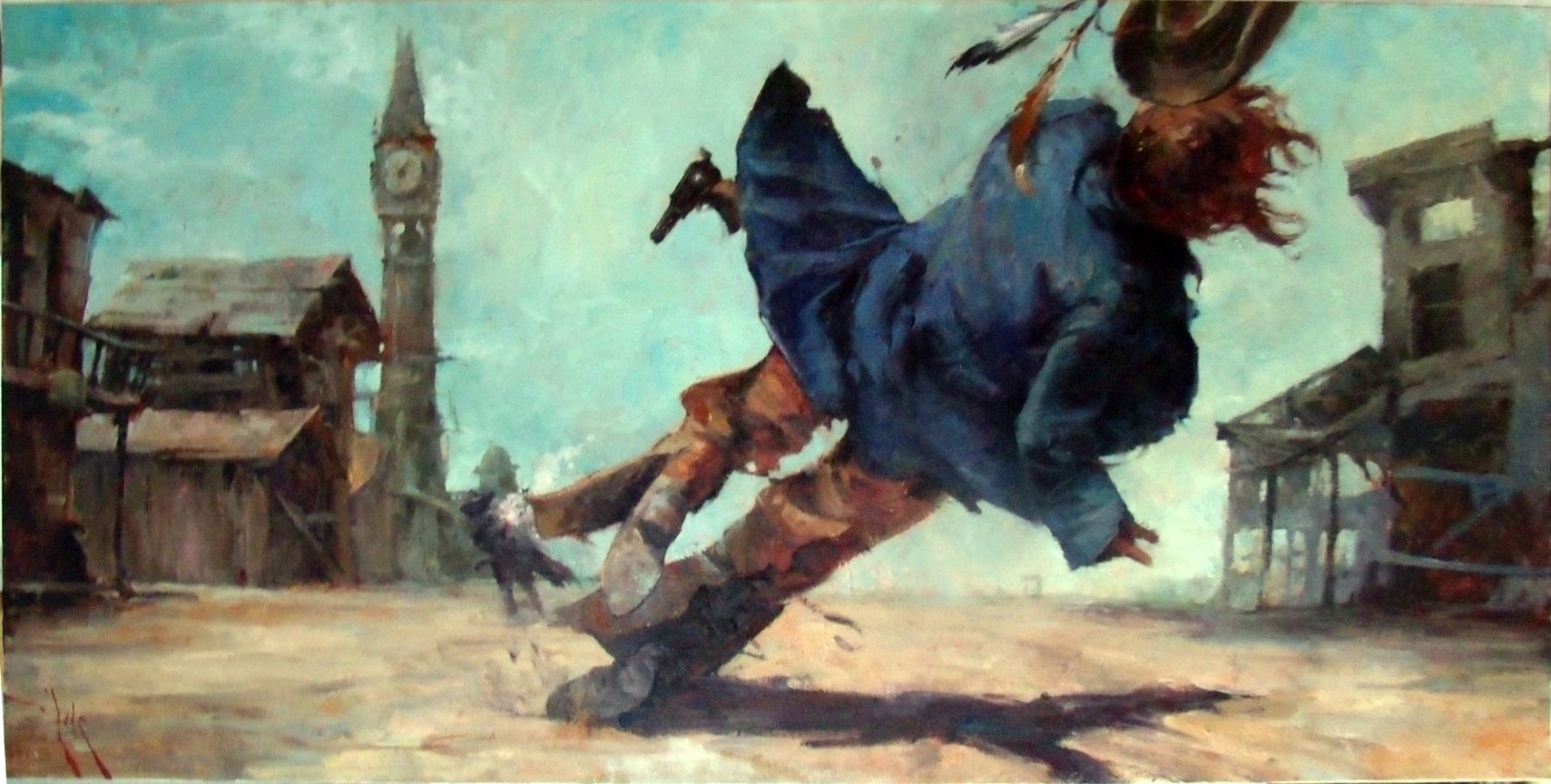 Phil was born in Ontario, Canada and cultivated his love of art at an early age, sketching, writing, and illustrating comic books.  His family moved to the United States in 1990, where he continued to grow his craft in high school art classes.  In 1993, he enrolled in Pensacola Christian College's Commercial Art Program.  During this time, he discovered his love for Renaissance and Late Victorian era paintings and decided to pursue a career in art himself.  After creating artwork for missionaries in Switzerland, he returned to the States.  He is a member of the Portrait Society of America and furthers his studies at the Cottonwood Artists' School.
Mick Shimonek is known for his distinctive style of large brushstrokes that blend into landscapes. His eye for design and color mesh with his imagination and unique view of the world.  His paintings feature mountains, rivers, lakes, and other natural wonders.  Mick studied at the University of Nebraska, Colorado Institute of Art, and Rocky Mountain School of Art.